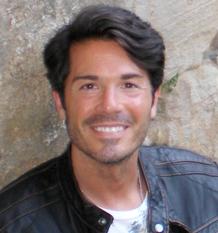 Brian Orend is the Director of International Studies, and a Professor of Philosophy, at the University of Waterloo in Canada. His Ph.D. is from Columbia University in New York City. He has taught at Columbia, Waterloo, and the University of Lund in Sweden (where he was Distinguished Visiting Professor of Human Rights).
Orend is an active, award-winning writer and public speaker. He focuses on three topics: 1) war and peace; 2) human rights; and 3) happiness. He is perhaps best-known for his work on "justice after war", i.e., the ethics of post-war reconstruction.
Orend is the author of six books, with two more forthcoming. His Human Rights: Concept and Context was named an "Outstanding Academic Title" by Choice magazine. And his Introduction to International Studies is used as a textbook around the world. But his most acclaimed, and most widely-used, book is The Morality of War. The updated second edition was released in Fall 2013, and has attracted expert praise for being "splendid…easily the most important work, in its field, in a generation."
Orend is busy working on Seizure the Day: Happiness in Spite of Illness as well as on a new translation of, and commentary on, Kant's famous essay On Perpetual Peace.
Orend also writes topical articles for the popular press—such as New York Newsday and The Los Angeles Times—and has been interviewed on radio, TV, and the web. He has work experience outside of academe in both publishing and intellectual property law, and he sustains personal interests in travel, music, art, and sport.